Covid-19 Updates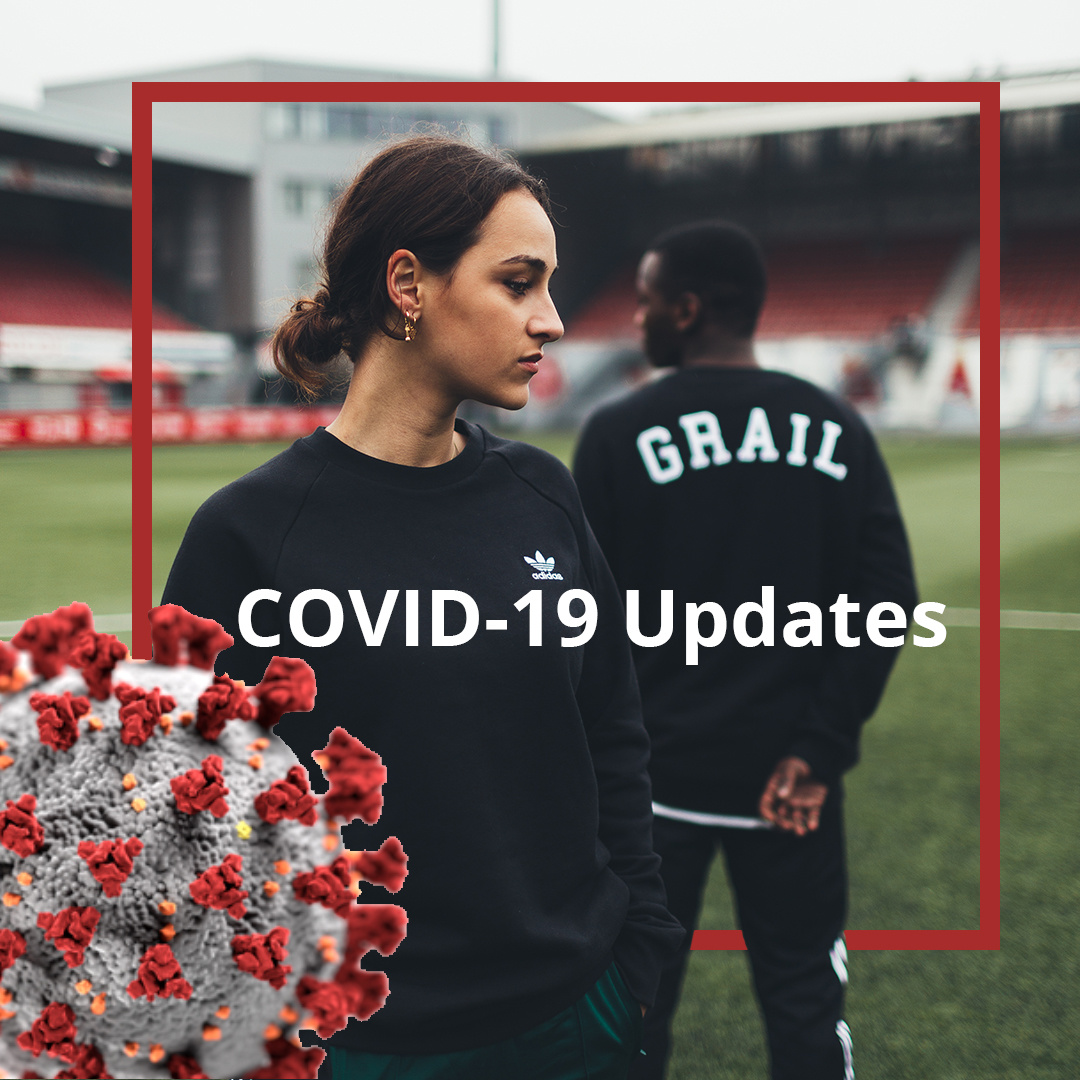 Cov-19 GRAIL update

Physical store
In response to the Corona-virus outbreak and the measures from the government we feel the necessity to take them into account in relation to our physical store. We will take the necessary precautionary measures by the following new rules and opening hours.

Store opening hours:
Closed on Mondays
Tuesday: 12:00 - 18:00
Wednesday: 12:00 - 18:00
Thursday: 12:00 - 18:00
Friday: 12:00 - 18:00
Saturday: 12:00 - 17:00
Sunday 12:00 - 17:00

New instore rules:
- Only a maximum of 8 people allowed inside at the same time.
- Keep an appropriate distance from customers & staff.
- No handshaking.
- Use handsoap before entering store
- PIN ONLY

At the same time we will be working hard on our online-shop to offer our customers the best online shop experience. Online orders are still possible.

We want to protect our GRAIL family, safety first!

Webshop
Shopping service by distance. Since it's better for us all to stay at home, we decided to give you more service from a distance. From now on you can also send a WhatsApp  message to +31 43 311 6055 for personal shopping advise. Just the regular talk we usually do instore, will be online through WhatsApp, Instagram DM,  phone call or e-mail.  Don't hesitate to contact us and ask about current collections or anything else.

Delivery
From now on we offer SAME DAY DELIVERY in Maastricht. This means that we will deliver all your orders in Maastricht personally.   After 17:00 we will deliver your online orders to your house, ourselves. We will take the  RIVM guidelines seriously during the delivery. For all order outside Maastricht, we have FREE SHIPPING with next day delivery.  Make sure to place your order before 16:00.  Don't hesitate to contact us and ask about current collections or anything else.

*Orders placed on monday will be send on thuesday