GRAIL One Year Anniversary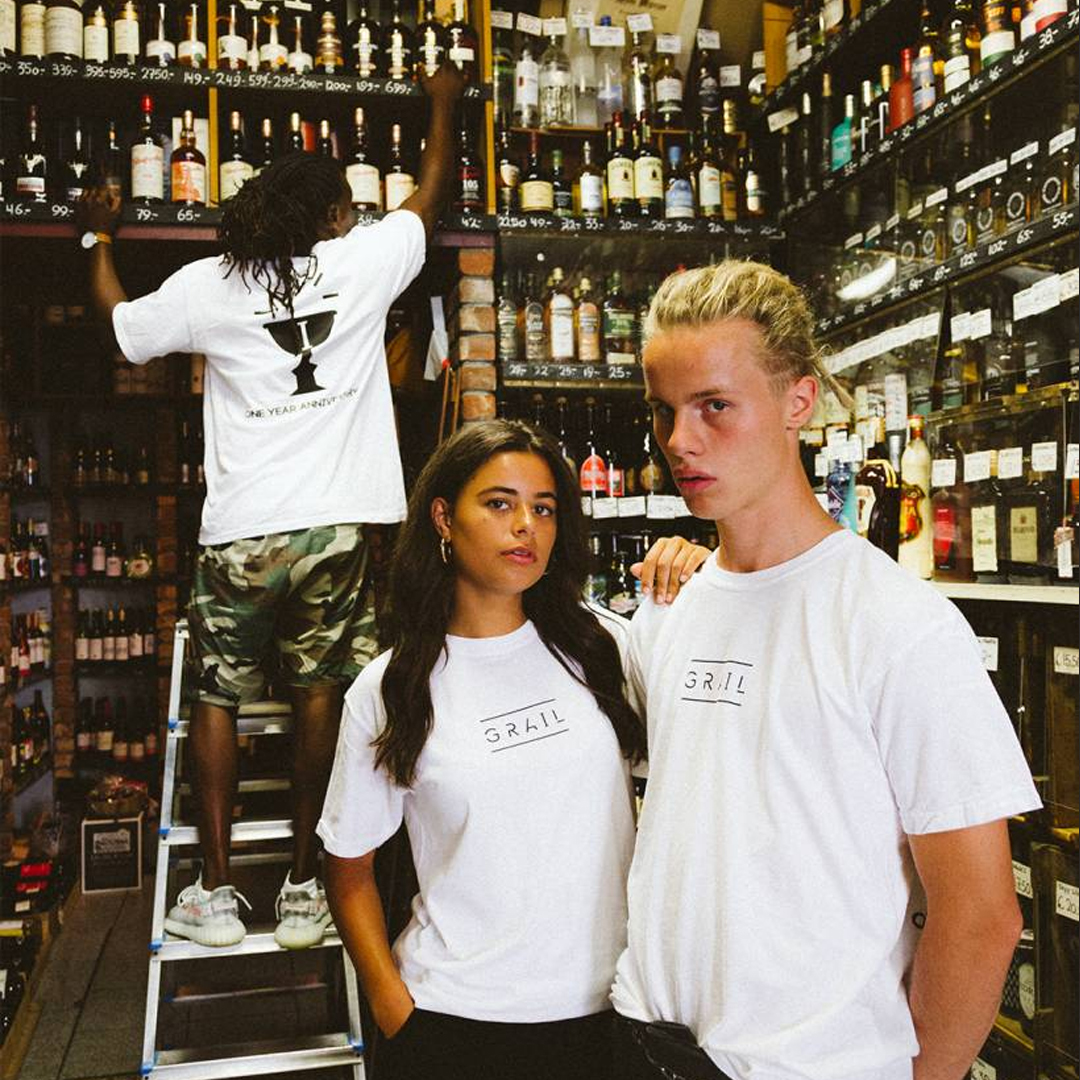 A dream, everybody has one. For Floyd and Sjuul this dream became real exactly one year ago. Two friends that were sick of working for a big company that didn't quite understand the street culture they decided it was time for a change. With their personal love for sneakers and streetwear they wanted to make a difference in Maastricht.


Suplying a full waredrobe from exclusive sneakers till the best streetwear. One of the reasons for opening GRAIL was the lack of good fashion stores for the street cultur in Maastricht.


Ofcourse you will find the more known brands like The North Face, Daily Paper RipnDip and Champion at GRAIL but those are not the only brands they sell. GRAIL is also a place were smaller local brands will be supported to grow. A few examples of these brands are Current Mood and Tourist Clothing.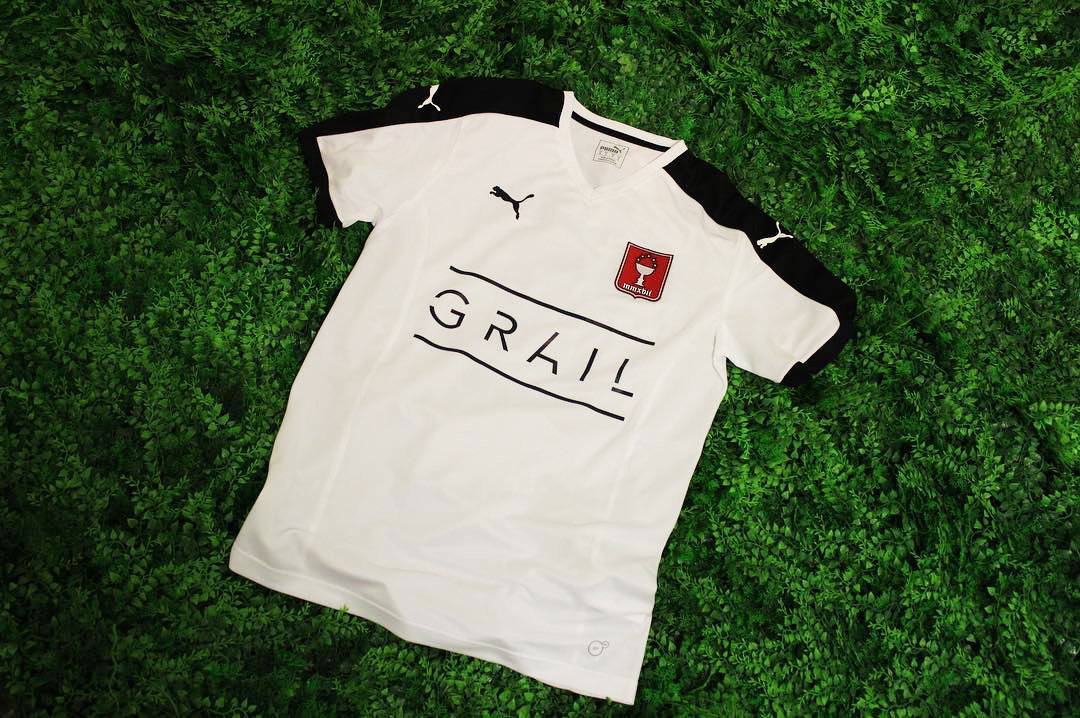 On the 5th of August 2017 they opened the doors to their own store in the centre of Maastricht. To celebrate their store opening they teamed up with Puma for a GRAIL x PUMA collab jersey. The jersey comes in their own color composition. The Patch illustrates elements & colours from Maastricht together with the GRAIL Logo and the back has the nr 17 on it because of their starting year.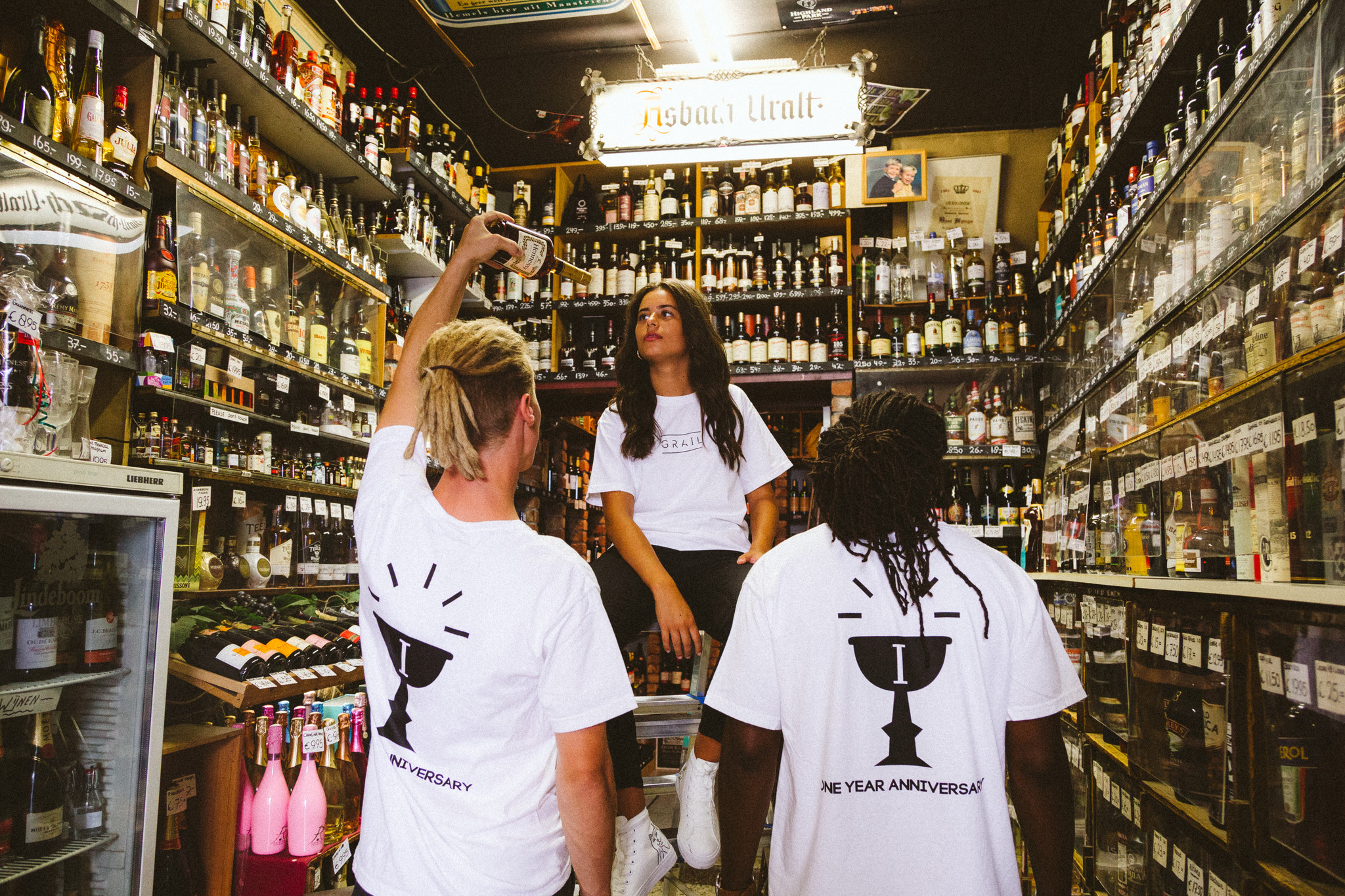 Exactly one year later their second shirt is ready to hit the streets.
A loose fit white T-shirt with a simple front logo with the i changed into a roman I and the iconic GRAIL cup on its back also with the roman I placed inside symbolic for the 1 year aniversary.
you can find the limited one year anniversary shirt here