adidas ZX 8000 Aqua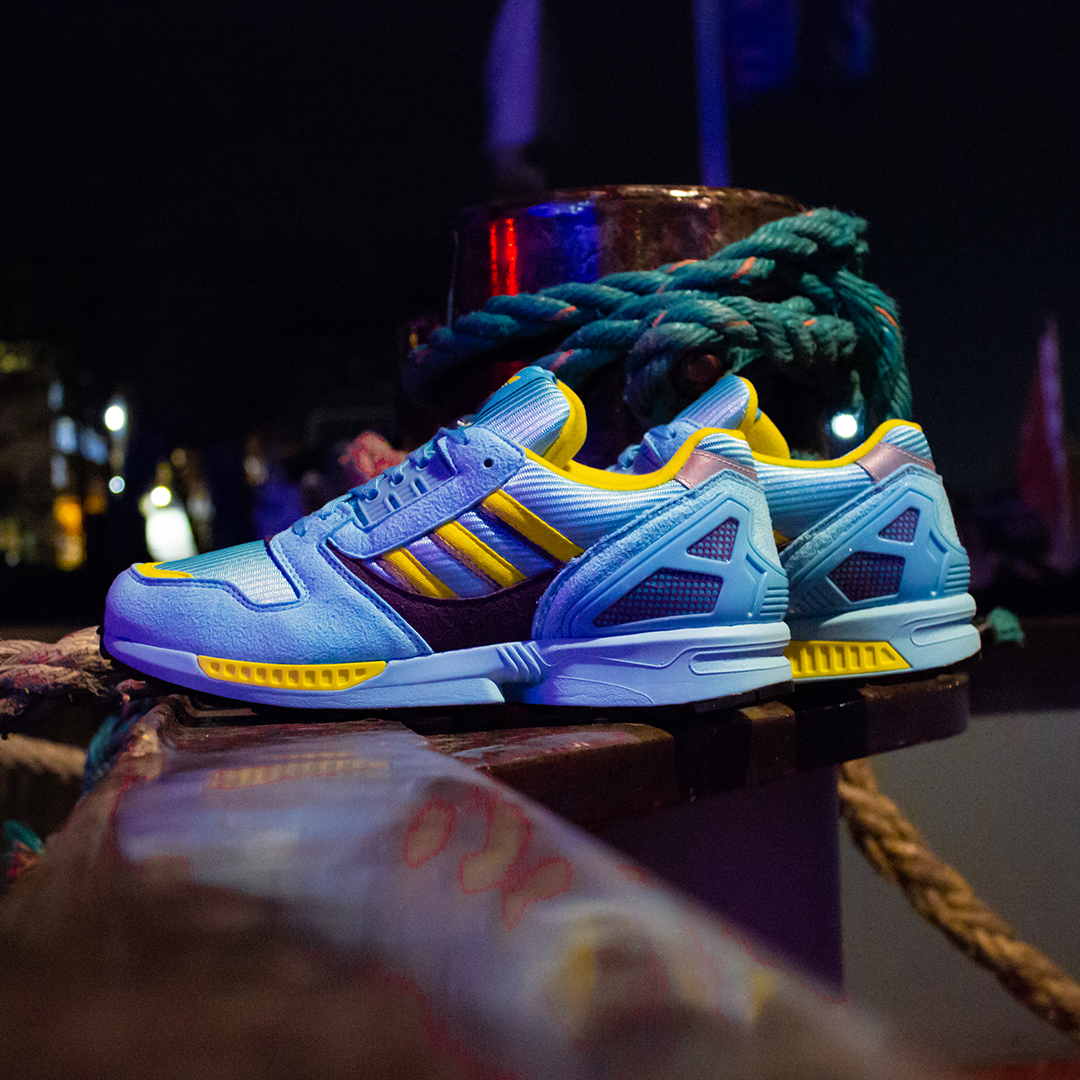 The OG ZX 8000 Aqua

Back in 1989 adidas released the ZX 8000 as part of the ZX family. It was more than just a new sneaker, it was a step forward that captured the hearts of dedicated athletes and street-level casuals the world over.  With new technologies such as SoftCell technology in the heel and the revolutionary Torsion system that allowed free and natural movement of the foot, it brought the best performance.

The true impact however was found on the outside  the now iconic TPU heel cage provided vital support and dressed in vibrant colours took the sneaker community by storm the contrast of the aqua blue panels and the 3 stripes in Shock yellow made sure every trendsetter turned heads when you walked by.

Fast forward 30 years and the ZX 8000 has proven to be a testament to style creativity and endless passion for the sneaker community.  And after the release of the previous OG ZX 5000 , ZX 6000 , ZX 7000 and ZX 9000 earlier this year it was missing one of the ZX family members. On January 3th adidas will make up for this by releasing the ZX 8000 Aqua.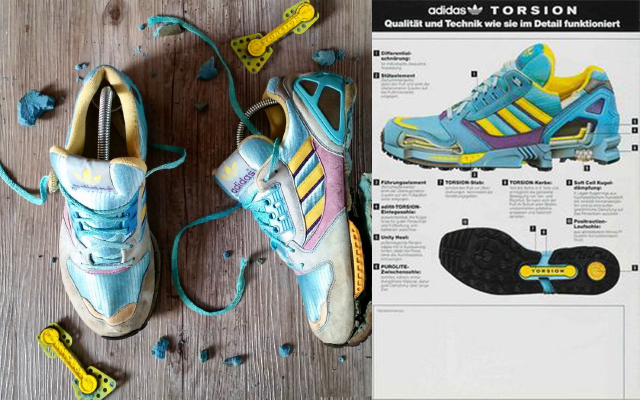 On the outside this version is as close as they come to the OG '89 Even with the materials, every effort was made to recreate the feeling of that time, but if you would carefully open up the sole you will find a big surprise. To update the sneaker into a new decade adidas hid some of their latest and best sole technology available in 2020: BOOST! to ensure you can enjoy the stable ride that has drawn so many to the ZX line over the years.

The ZX 8000 Aqua will release online January 3th 00:00 and remaining pairs will be sold in-store.