GRAIL Anniversary Boat Party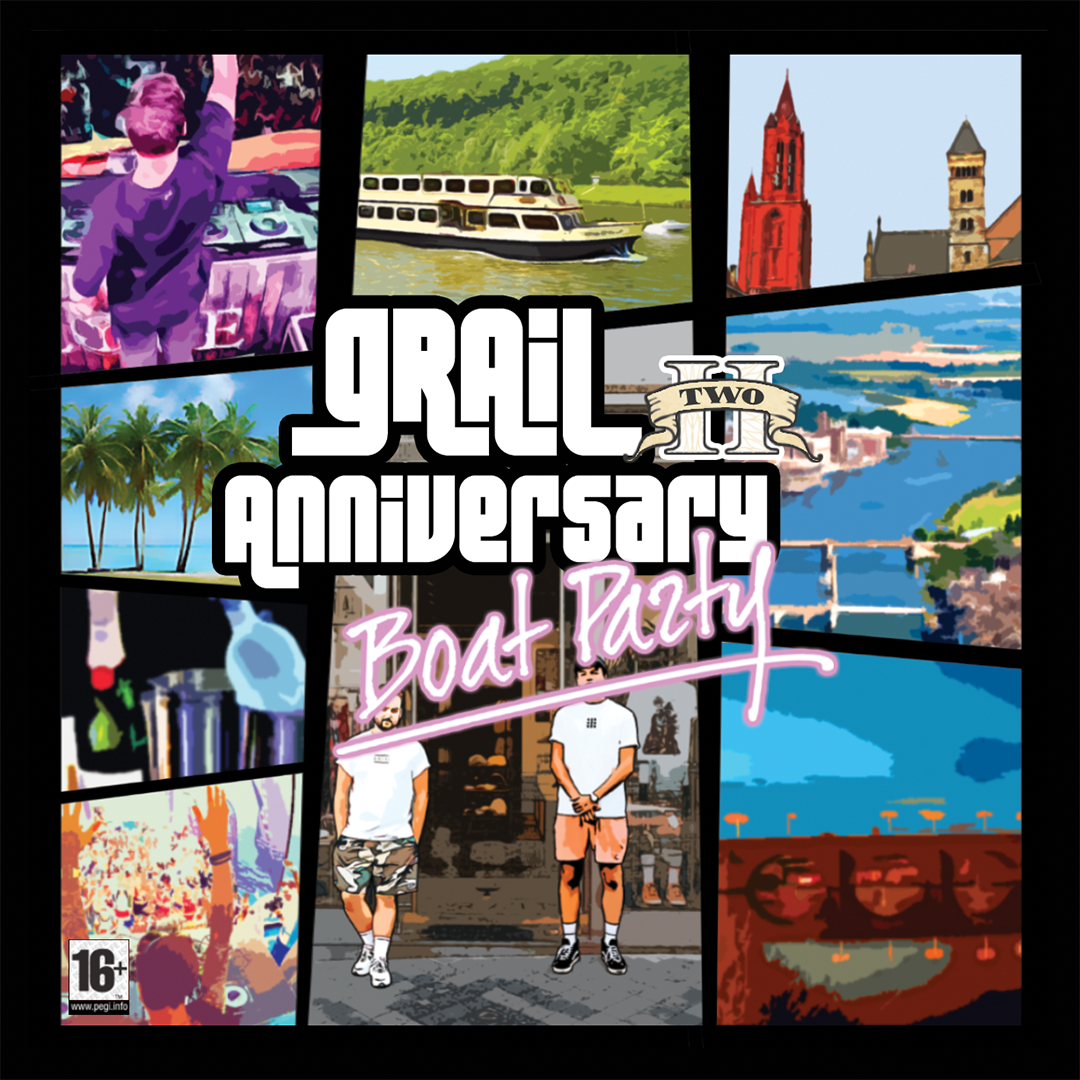 GRAIL 2 YEAR ANNIVERSARY BOAT PARTY

On August 5th 2017 GRAIL opened its doors for the first time, and we had a lot of magical moments from the get-go. Time flew, two years passed by and we were ready to celebrate! And man.. did we celebrate with all of you!

For our 2nd anniversary we wanted to do it bigger and better, but most importantly, we wanted to do something that sets us apart, just like our store does. We came up with the idea to throw a boat party. A 4-hour trip on the Maas with cold drinks, quality music but most importantly with our community.

Fully packed and with a bit of delay (which is also fitting to our store) we departed. The party started with everybody chilling and enjoying the nice weather on the upper deck with Panama playing as opening act. Drinks were flowing heavily and people quickly found the dance floor, it was time for Moodboi to take over the decks. Outside temperature was dropping and the dance floor kept filling up. DJ Java took over to spin with some of his hottest mixes. As big finisher we introduced GRAIL SOUNDSYSTEM and this proofed to be a big hit as the dance floor was packed, the temperature was rising and even a mosh pit was created. The perfect closing act for the perfect party.

To get a different view on the party, we did not get a professional to take the typical cheesy party pictures since we wanted to try something different, something special. 6 disposable cameras were made available for everyone to shoot their own epic party pictures. It was clear that not everybody is a pro photographer  when we got the cameras back from development. But between all the dark and unclear pictures there were your personal party pictures.
 
We hope all of you enjoyed our anniversary as much as we did. You gave us so much love and support the last two years and we want to thank you for all of it from the bottom of our hearts. GRAIL would not be possible without all of you and we hope our community will never stop growing!
For now, enjoy your party pics...

ON TO THE NEXT ANNIVERSARY!