GRAIL Face Mask


GRAIL FACE MASK

After the GRAIL x Puma Football shirts, GRAIL one year anniversary tee's, GRAIL x Adidas crewneck, GRAIL Ashtray and Zippo, GRAIL scarf and of course the GRAIL socks, the new GRAIL face mask is the latest edition to the GRAIL gear we have been presenting to you guys.


We already had this project in the works long before the corona virus even hit our planet. After Woo Hah Festival 2019 had a massive sand dust cloud that filled every nose and mouth with dust and sand, we got our heads together and started to think about a solution to prevent this from happening to us and our customers next festival season and boost their flex instead of ruining outfits with an ugly greenish doctors mask.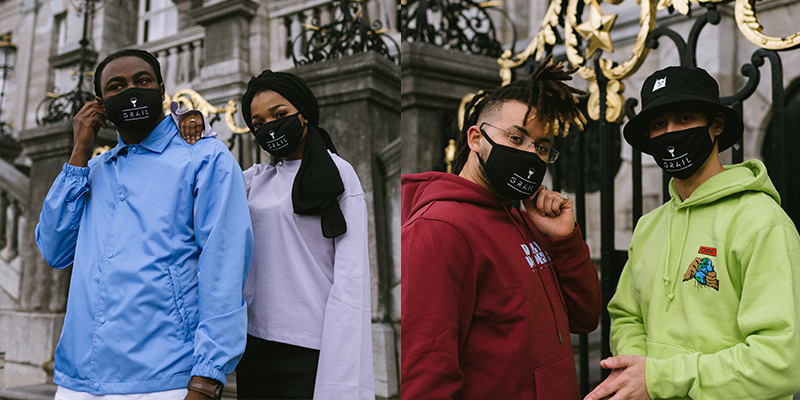 We always try to bring something different to our store that makes you stand out and able to express your self in. We do this with the brands we represent like the more well known brands like Daily PaperObey and Adidas, the more unknown brands like PleasuresWoodbird and Soulland all the way to the locals we support like Estafette studio and Flight of the Beast.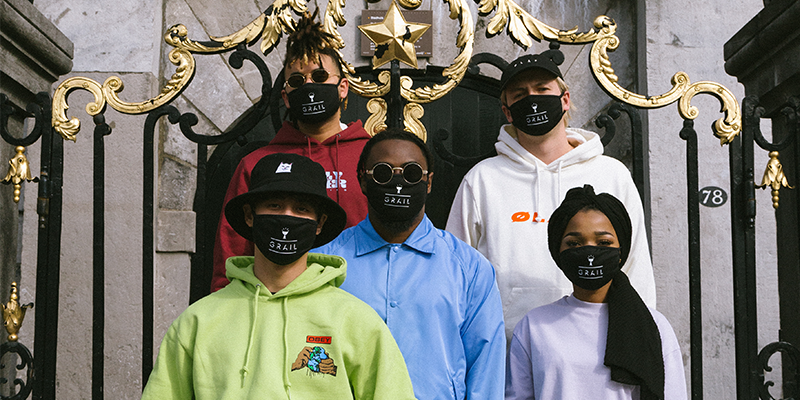 The GRAIL face mask GRAIL Face Mask is a 100% cotton face mask that features elasticated straps and the GRAIL logo print on the front, we have added a compartment on the back with room for a filter and Like al our GRAIL Gear this mask is a limited edition and will not restock any more once it is sold out! Make sure you get it while there is still stock left you can find the GRAIL face mask here.