GRAIL Summer Capsule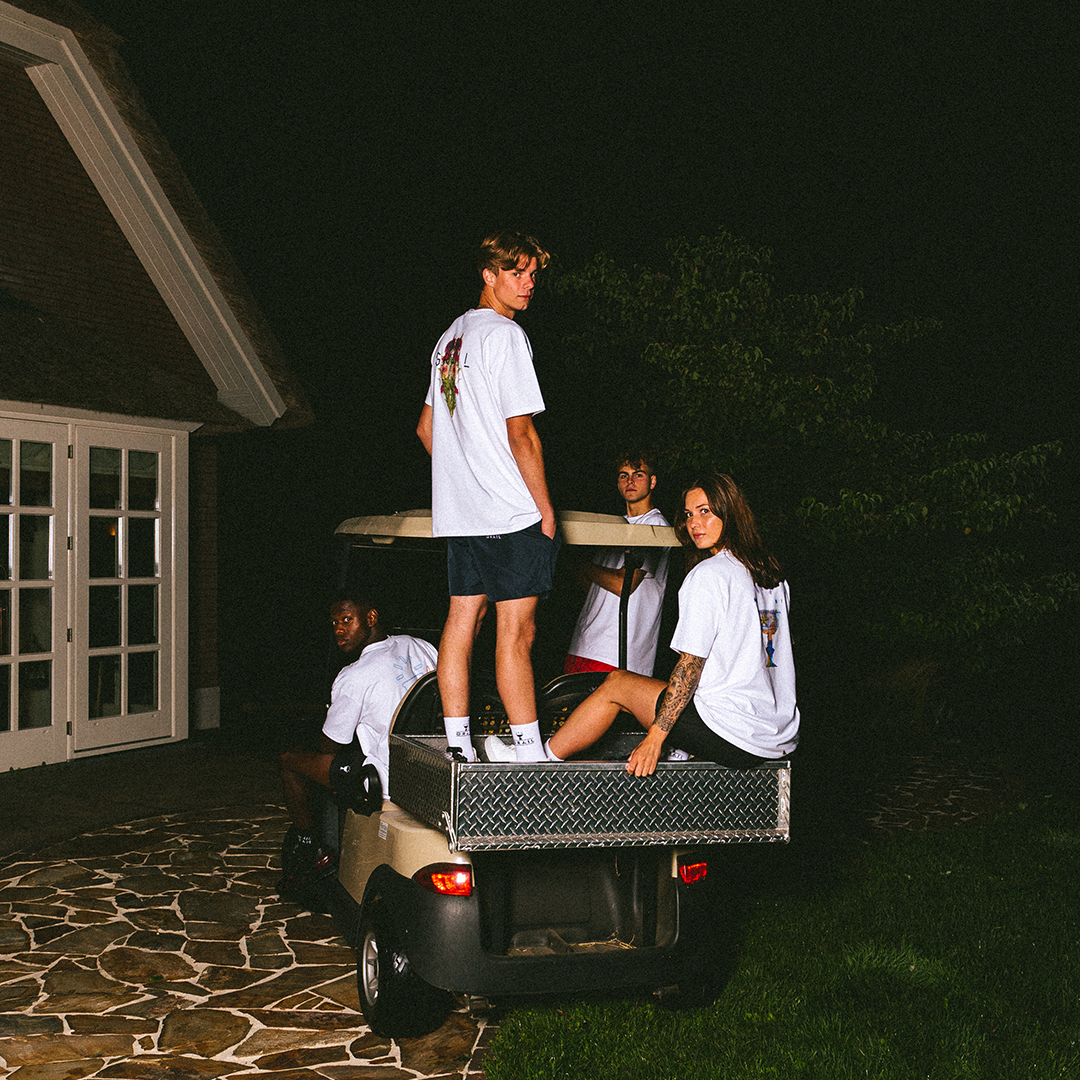 To celebrate our 4th birthday we present a new GRAIL Summer capsule collection.
This new capsule contains 4 graphic tees, 3 swim shorts & an environment friendly water bottle by GRAIL.

After releasing several GRAIL items we thought it would be time for a pure summer vibe drop. After a few brainstorm sessions we decided to release a t-shirt series in white in combination with swim shorts & an environment friendly water bottle to complete the look. We wanted the shirts to fit a bit oversized and we think we have found the perfect relaxed fit, we went with a 240 gsm 100% cotton single jersey tee. Everyone that comes by the store regularly knows that we are a sucker for heavy weight fabrics due to the great quality you get from it. But enough talk let us introduce you all to the new GRAIL Summer Capsule Collection!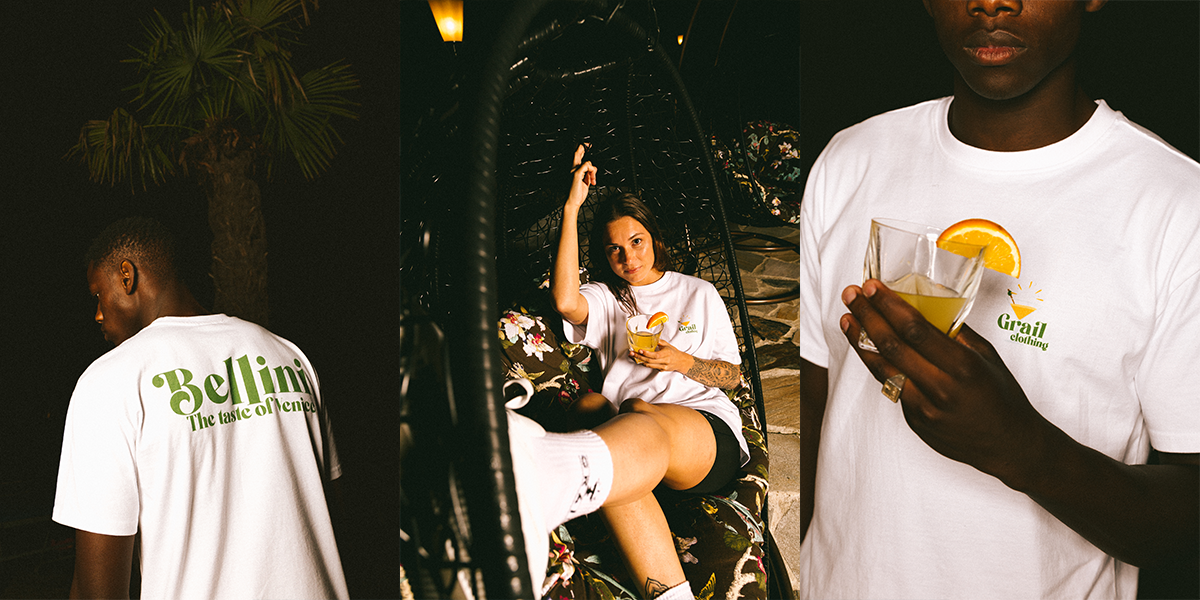 Bellini Tee
Our GRAIL logo of course looks like a drinking cup so we thought: what's better than a colorful cocktail during summer? That's why we transformed the GRAIL logo in a GRAIL cocktail-cup. This is a small detail that is displayed on the chest print, the back has a nice typographic print on the upperhalf of the back. After a night of trying different cocktails, lots and lots of cocktails we settled on the Italian inspired Bellini for our tee. The Bellini has its roots in Venice and is named after the Venetian artist Giovanni Bellini.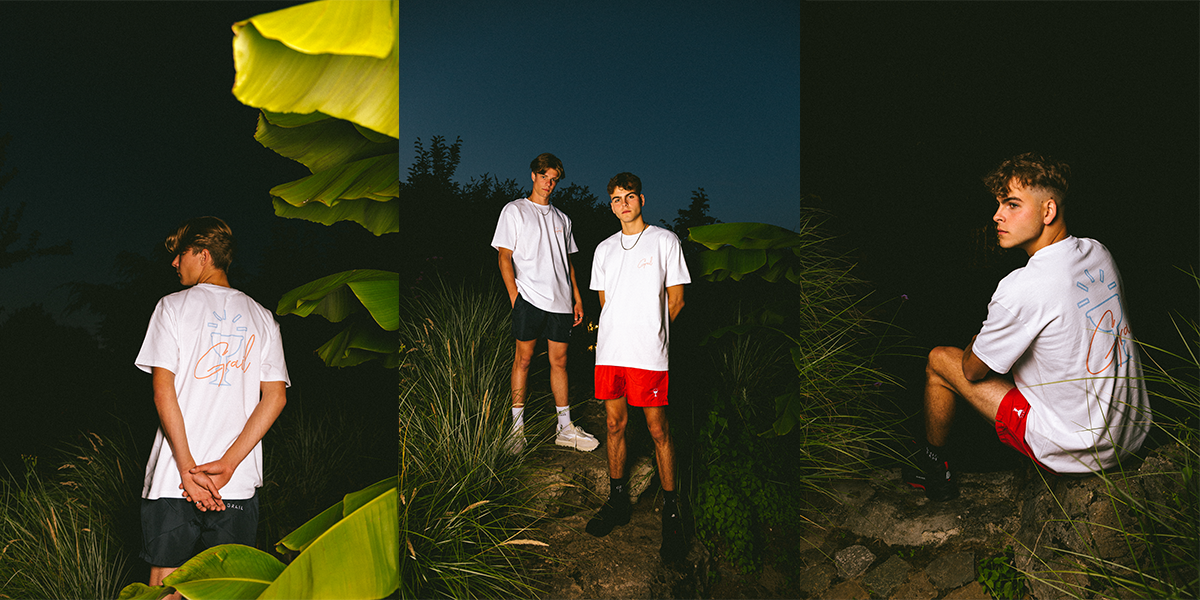 Disegno Tee
Our Disegno tee is inpired by the miami vice like neon signs mixed with the colorfull chalk boards you can spot outside some ice cream shops during the summer. The GRAIL cup logo and GRAIL typographic script style can be found overlapping on the back in a mix of blue and orange, with a small script logo on the front chest.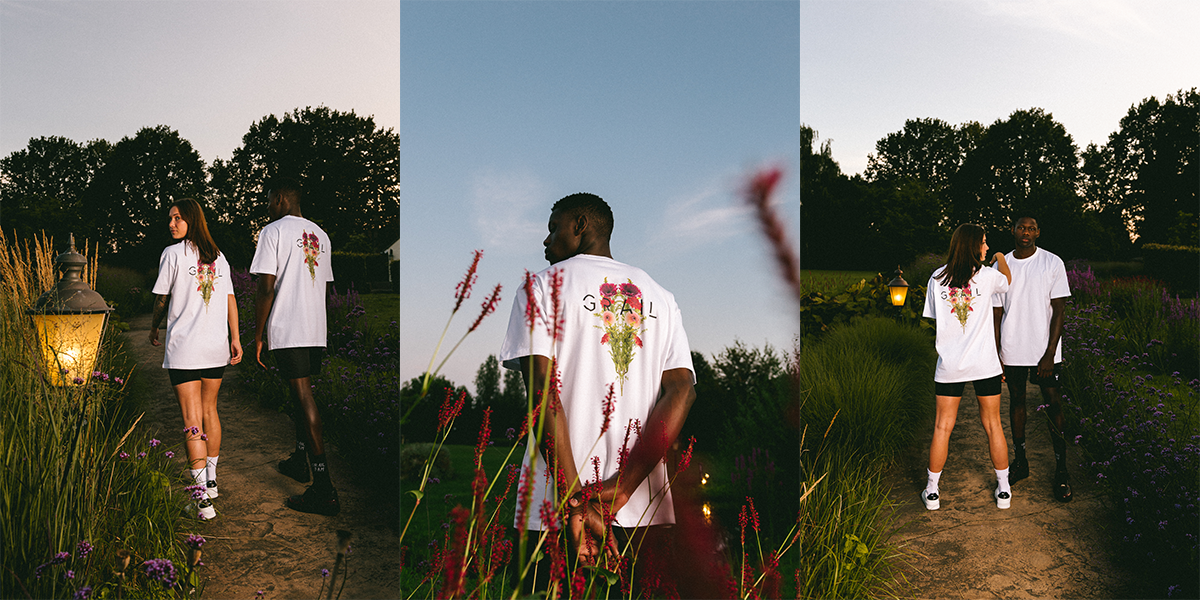 Fiori Tee
Summer and flowers are two things that can be named in one breath. With the new flowers shop opening up in our old pop up store we see a lot of bouquets coming by these days and formed an inspiration for our Fiori tee. A clean blank front and a beautiful mirrored bouquet of Gerbera's and Solidago flowers on the back. The two flowers are true summer bloomers and the tee will steal the show on every outfit you make with them.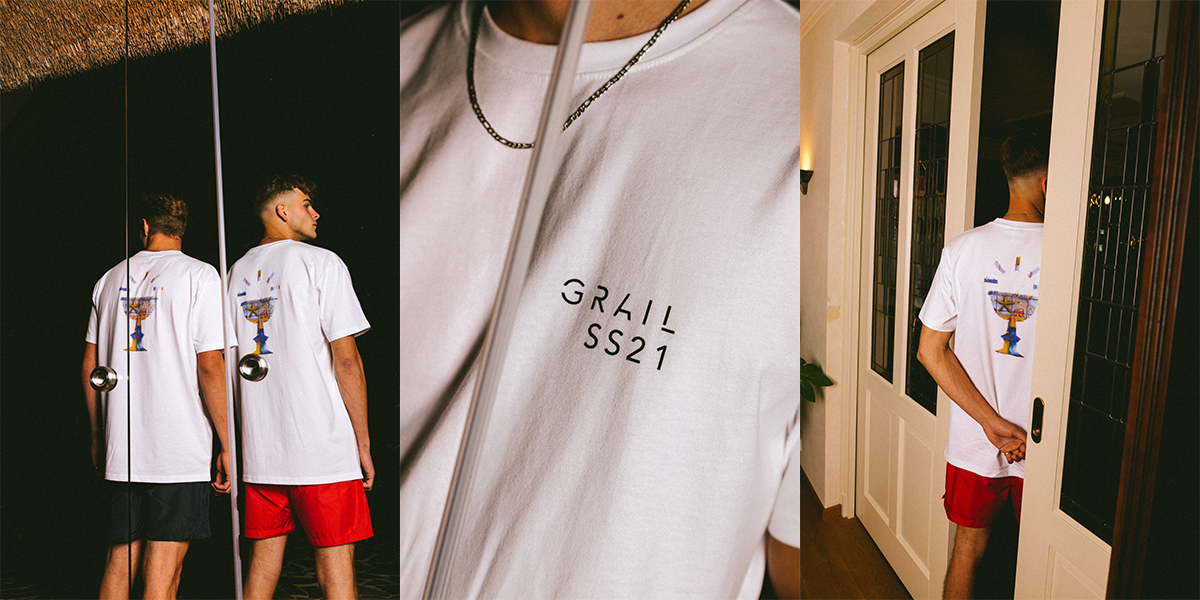 Vetro Colorato Tee
For us personally this t-shirt had a special back print. After we had to close the old store early due to covid there was no possibility to say good bye to it with a bang like we usually would do. That's when we decided to bring a small tribute to the old store on the back of this tee. The back print features a part of the old stained glass artwork we had in our previous store, cut out in the shape of our logo. It shows the Maastricht star and a part the St. Servaas bridge.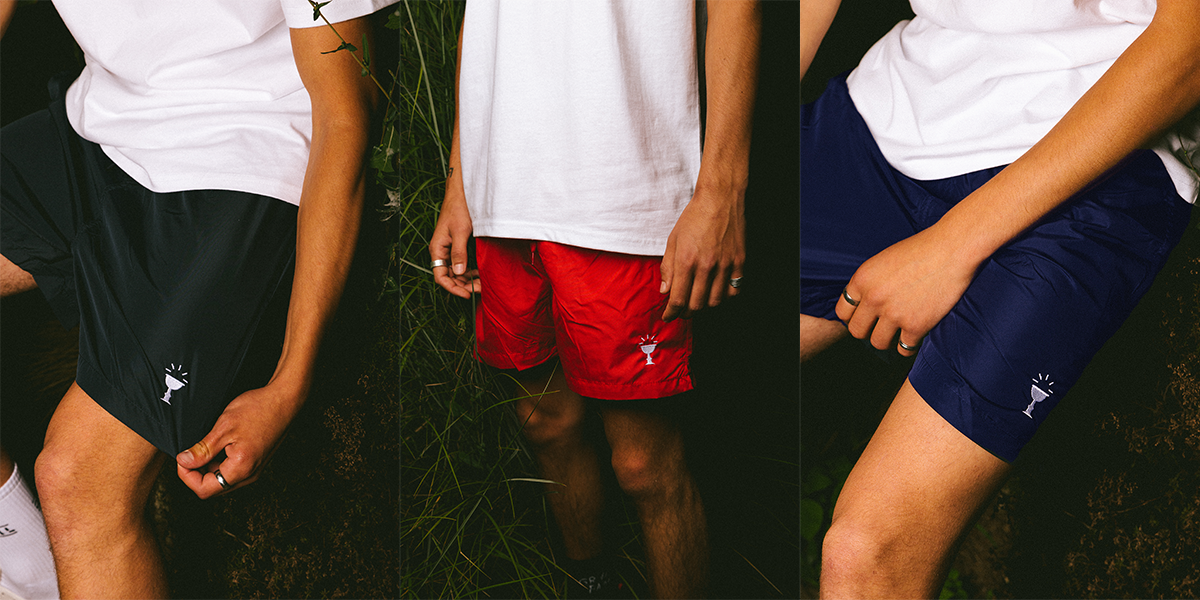 Shorts
Of course summer and swimming go hand in hand together, to complete the look we dropped swim shorts in three amazing colors: midnight black, flame red and french navy. All of the shorts have a small embroidered GRAIL cup on the front and GRAIL text logo embroidered on the back pocket.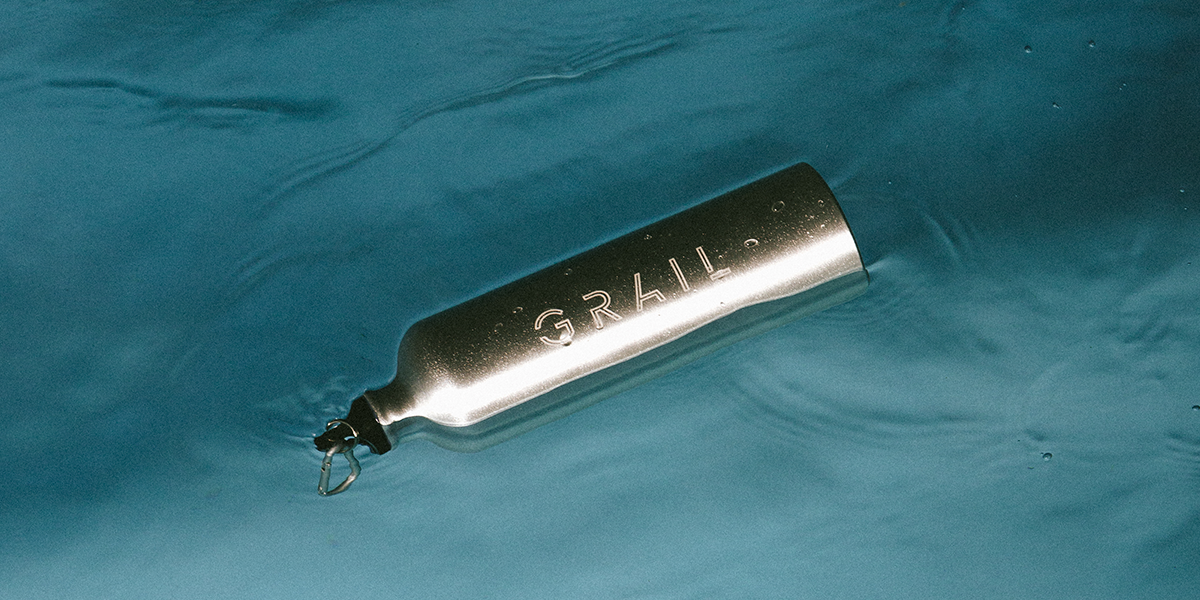 Water bottle
We want you guys to stay hydrated during the hot summer days. But plastic bottles are not a thing of this day and age anymore. To contribute in the fight against climate change we added a reusable water bottle. This water bottle in metallic silver can hold 750 ML and is laser engraved with the GRAIL logo on 1 side.

Thank You!
After 4 years of having our shop we can only thank you all, our customers, brands, partners and community for this insane journey. We feel truly blessed and always hungry for more, looking forward to show you guys what our future plans are! Stay humble, looking forward to see you guys in our store or webshop! 

Special thanks to
Philip Delsing (@lorumflipsum) for working with us on our t-shirt designs.
Ivory van Appenveen (@appieshot) for capturing our capsule collection.
Testimony (@xttestimony), Michelle (@michelle.gubbels), Bryan (@bryanlinke) & Merlyn (@merlyn.hermans) for moddeling during our shoot.