Introducing: Pleasures

Introducing: Pleasures the newest brand at GRAIL.
Pleasures was founded in the Summer of 2015 after Alex James had successfully started the PUBLISH brand with Michael Huyhn and was accredited as one of the brands that, along with Kith, started the "cozy boy" movement. The brand takes inspiration from the hard-core punk world that Alex James grew up in. Pleasures takes a different approach to streetwear, as James states in a 2017 interview with Complex, "...its was all guns, blood, naked women, and all this stuff that  didn't really speak to me." Explaining the drastically different style that Pleasures introduced with its founding and still proudly represents now, four years after its debut collection.

Pleasures found its success particularly due to its controversial first projects. The second collection (release fall 2015) included a t-shirt with a photo of the former The Smiths singer lying on the floor, seemingly lifeless, and the words "In loving Memory of Morrissey 1995-2015". This was deemed as distasteful as Morrissey had recently opened up about his cancer diagnosis in an interview with Larry King. Although this was misinterpreted, according to James, as Pleasures saying that "'He's got cancer but you said he's going to die'", James says they were simply trying to say that 'he didn't care about his music anymore and his career was over'.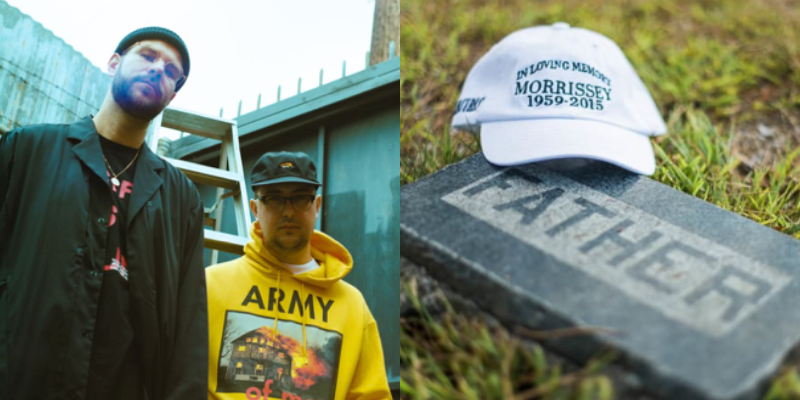 The next collection that has been particularly controversial with American school principles was the "A Girl Is A Gun" t-shirt. It was made in collaboration with the women's magazine, By Way Of Us, for an all female art show. The intention of the t shirt was to "...make a statement like, 'He, single females can make statements and be as powerful as anyone.'" However, because of the controversy revolving around the guns and gun laws in the U.S., the t-shirt is now a "bit weird", as James says. "A lot of kids are wearing it as school and they're being sent home," James says, "I have to write emails to principle and be like, 'Its not about that'.

When talking about Pleasures success, it is difficult not to attribute it to the multitude of celebrity co-signs. With celebrities like The Weeknd, Miguel, Kim Jones (former Louis Vuitton men's artistic director), and Playboy Carti even wearing the infamous "A Girl Is A Gun" t-shirt in the Playboi Carti - Magnolia music video. Given all this, according to James, the success of Pleasures is still attributed to the fact that people connect with the name, the graphic language, the political statements we were making. We were making statements about female empowerment and all these things that other people weren't talking about, so people were like, 'Oh shit, These guys are different. These guys are here for the people and not just to cash out. They're actually trying to put some ideas out.' The references they implement are not easily recognizable, you have to know the references in order to understand the message.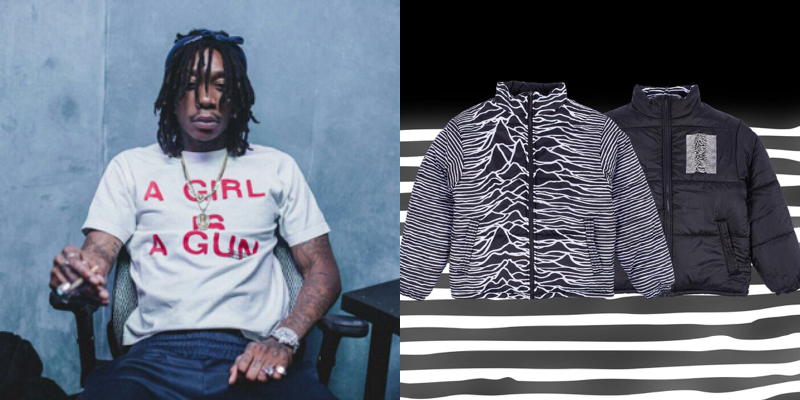 Pleasure has grown into a global brand from its humble beginnings. 'Europe has been the brand's top market, but it has a considerably presence in Asia. The U.S. brand, identifies with a lot of people in Asia given that "...the culture (in Asia) is different out there," he says. "It's a little more fast paced and progressive. Japanese fashion has always been on the forefront of trend forecasting." This still growing brand can be found in bootleg stores all over the world next to brands like Off-White, Supreme, and other brands that are typical victims of being ripped off.

At Grail, we are welcoming the Pleasures FW19 information overload collection. The collection draws inspiration from the accessibility of information and the subsequent effects that these have on society. The collection offers an array of graphic styles and outerwear perfect for the chilly weather ahead. Pictured above is one of the items we will be selling, the reversible "DISORDER PUFFER JACKET". from the upcoming Joy Division colab.

Of course you can check out the rest of the Pleasures collection here.