The birth of our new store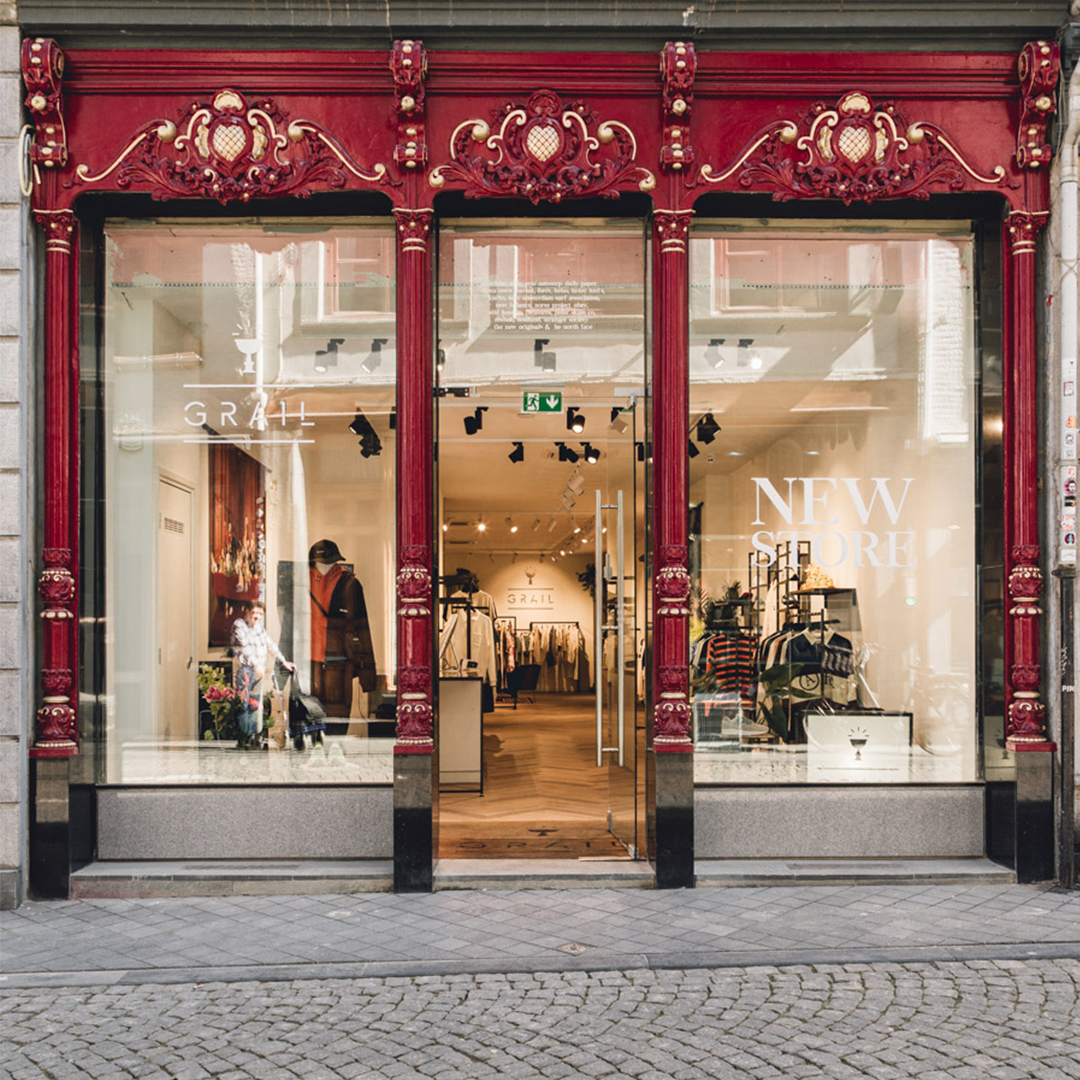 Many of you already know we moved to our new location back in January. But since we couldn't take you with us in the process because of the pandemic, let's have a little flashback.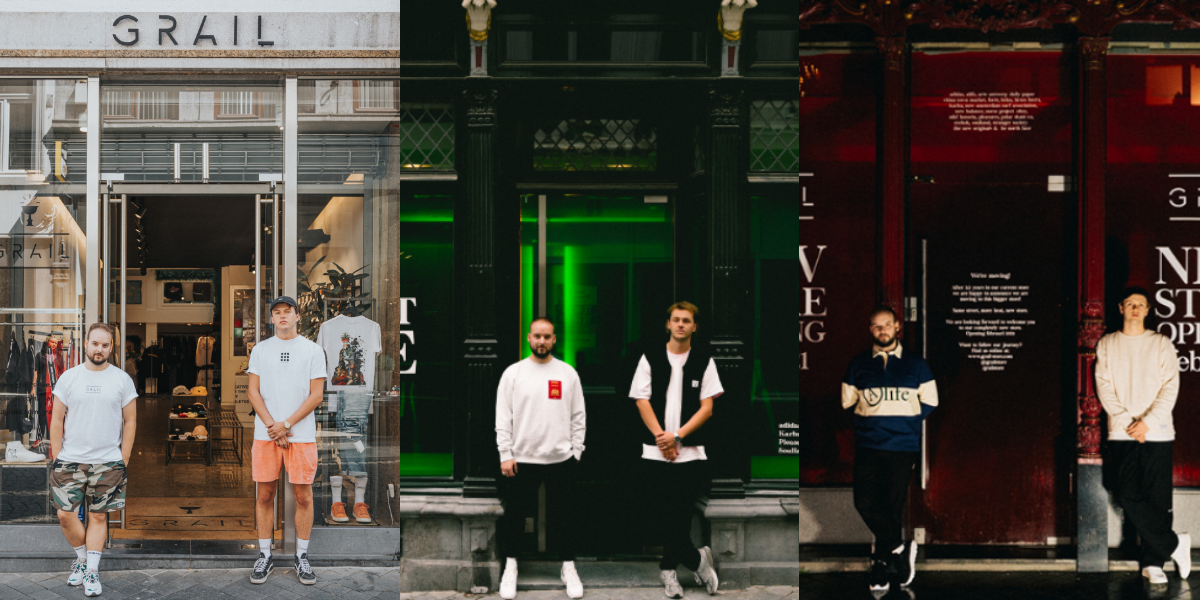 After a successful 3,5 years in our first store we felt an itch to go bigger, so we decided it was time to take the next step. We always had a crush on this one location in our street, which actually was the first location we checked out in 2017 even before we moved into Nieuwstraat 21. Back then, it did not work out. In 2020, we got a new shot and succeeded.The new store location needed heavy renovations and a year of construction started to bring the premises back to its former glory. Starting February 2020 the entire monumental building was renovated from top to bottom while keeping the beautiful iconic storefront intact.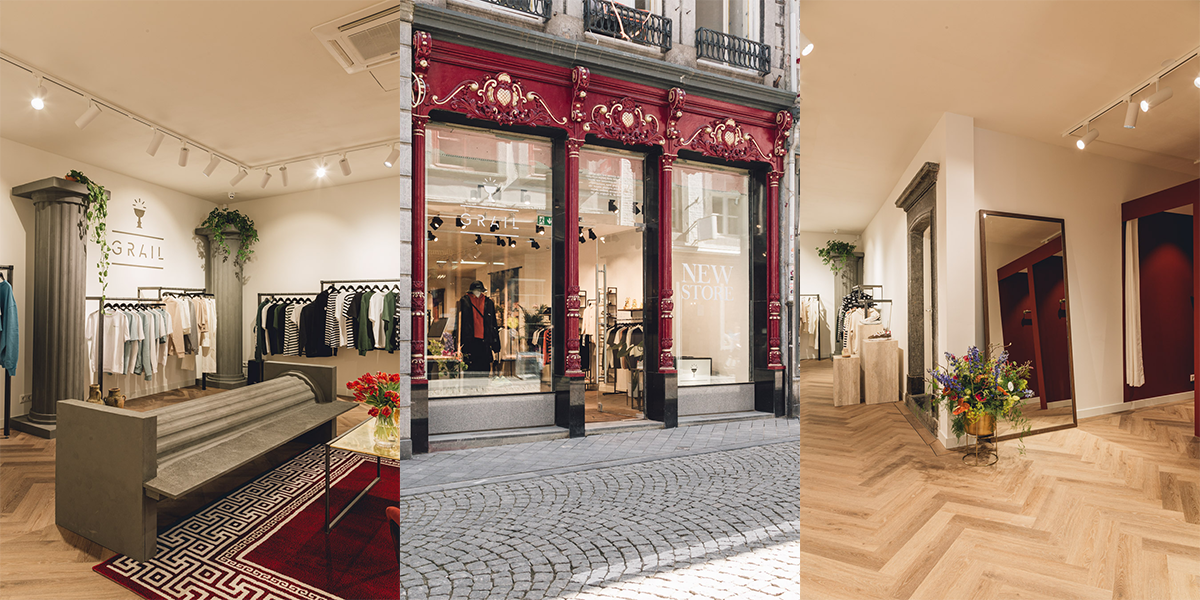 December 2020, the Netherlands went into lockdown and we had to close the previous store without a proper farewell. However, we were in luck that the heavy construction was completed the week before, so we did not waste time and started working on the interior of the new store. In this process, we were offered help from two of our regular customers: Bram & Niels, who helped us numerous days and the store would not have been ready in time without these two guys!


With the new store, we wanted to upgrade the entire look and feel of GRAIL to a more mature store. We started to collect some ideas and created a mood board. We took the mood board to Daan de Haan, an interior designer who also helped us with the design of the previous store, to help us navigate the process. He helped us sift through our ideas and used our mood board to create a concept for us to work with. The first piece that fell into place was the floor: we decided on a gorgeous herringbone, which became the starting point for the rest of the store. We wanted to incorporate the design of the storefront inside and used the burgundy red color inside as well. You can see it return in our fitting rooms and our seating area. The gold reflects in the furniture pieces we had previously made a few years back.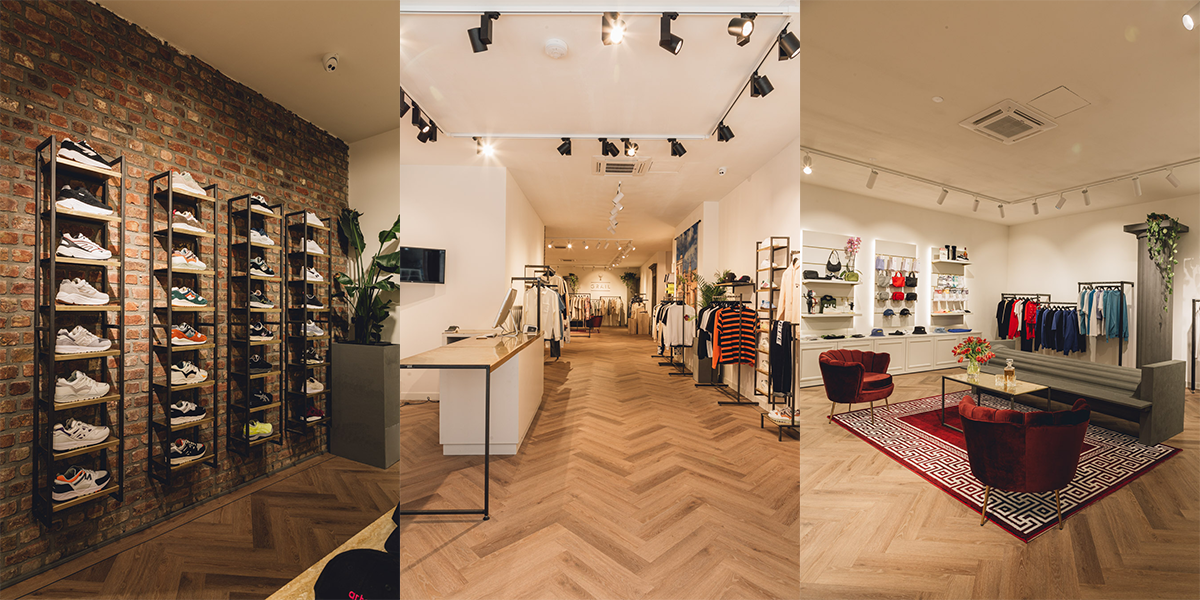 By luck, we ran into three huge pillars in Zwolle we just could not pass up and decided do make them a feature in the store. Right away, we knew where two of them would go, but we had no idea for the third one. After allot of shuffling around we tipped it over and turned it into the bench for our seating area. Another feature is the store are the travertine table and pillars to display some of our items. These pillars are made of materials we salvaged from the old store. The travertine was sourced from the bathroom walls and floor on the 3rd floor and handmade by Sem Cuijpers into these new columns.




As finishing touch we worked with Phillip Delsing on the amazing painting behind the register. We invited a few of our regular customers, old interns and people that helped us out so much over the past few years to create this amazing piece of art. We wanted it to be our twist on the famous painting: "the last supper". To us it stands for the end of Nieuwstraat 21 and the brand new beginning in the new store at Nieuwstraat 13!

We are very grateful for the community we built together, all of you helped us a lot these past few years and it is because of every single one of you we were able to take on this new adventure. So again, we would like to thank all of our customers sincerely for supporting us since 2017 and for those that haven't come by yet: we hope to see you all in our new store soon!



A special thanks to our house photographer Appie for the amazing shots of our store.